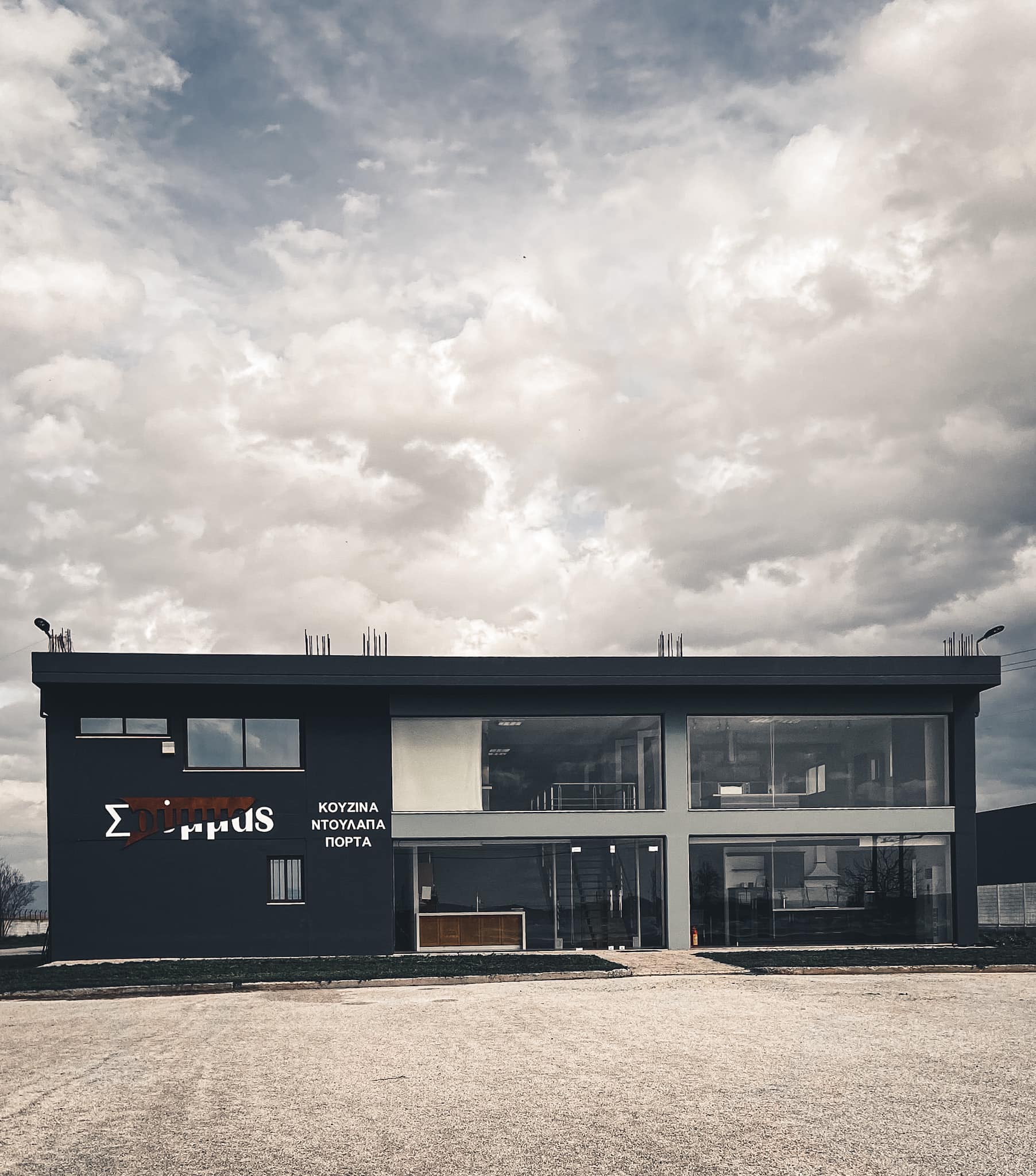 Summas Kitchen Furniture
Kitchen Furniture - Wardrobes - Doors - Carpentry - Larissa
The company Kitchen Furniture Soummas was founded in 1989 and is based in Larissa, specifically in the 7th km of Larissa Tyrnavos.
It is a company that deals with wooden constructions and in particular Kitchens - wardrobes - doors (armored - interior - solid), special constructions.

The company all these years aims at direct contact and communication with the customer, in order to fully understand his needs and wants in order to provide the right service but at the same time his complete satisfaction. That is why he chooses the right partners, he mainly prefers to cooperate with Greek companies, he is informed about everything new in the market and at the same time he adjusts the prices to passable amounts of money.
The Summas kitchen furniture company produces cabinets, doors and kitchen furniture with the use of every new technological possibility, with materials that allow the creation of innovative solutions for every space, with emphasis on ergonomics and the durability of construction. The company cooperates with Hellenic Industries for the direct purchase of raw materials, achieving an excellent value for money in the final product.
It has a wide range of products with vertical organization offering study and project management, know-how with high levels of service and installation by specialized, experienced workshops that are employed and trained by the company. All this at fully competitive cost and after-sales technical support that only a complete manufacturer can guarantee.
With a steady upward trend and many years of experience, it is able to offer complete solutions to companies, stores and any professional space, as well as solutions for private spaces such as the construction of kitchen furniture, fitted wardrobes, interior doors and bathroom furniture, but also special constructions at a competitive cost, since it has its own production unit, capturing as much as possible the desire of the customer, both in the professional and in the home space. The biggest reward for the company SOUMMAS is the satisfaction of its customer, both with his choice and with the service provided before and after the sale.
The company with many years of history and experience in the field of kitchen furniture, I am a purely Greek company, which has established long-term relationships of trust with its customers, employees and partners. Guided by capturing as much as possible the wishes of the customers, it gains their practical preference in the company. Over the years, the Summas kitchen furniture company has developed a wide clientele, gaining the trust of the largest private companies, public bodies, educational organizations, university units, hospital units and many others. In addition, the company has won the trust of notable architects and builders who are covered by the complete solutions provided to them, with the flexibility in the special constructions and with the technical support after the sale.